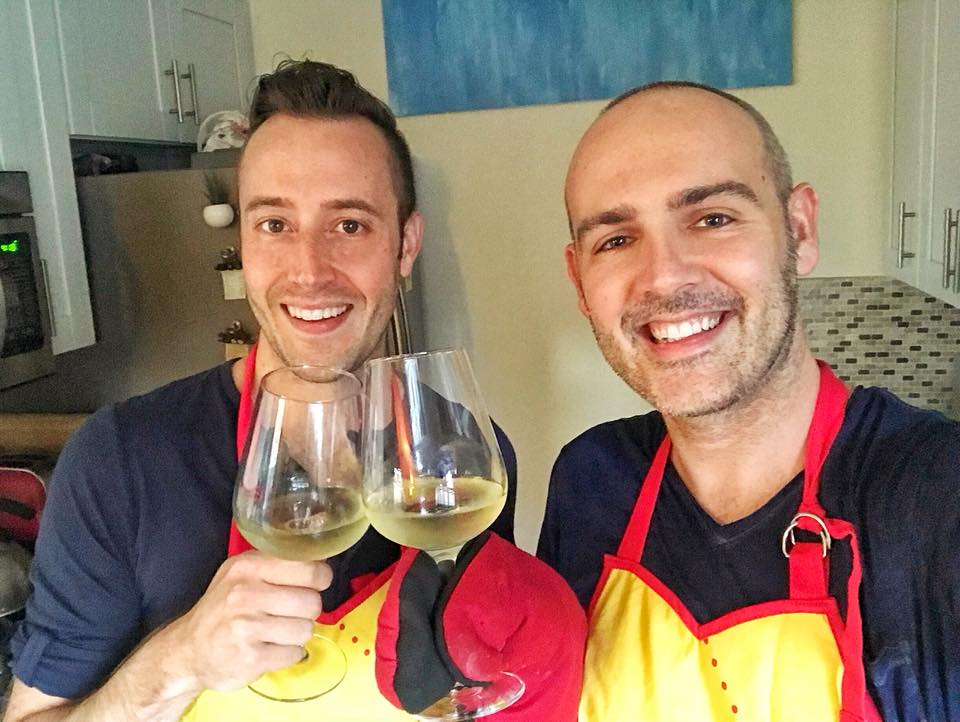 I tend to feel the most gratitude for things in the aftermath of experiencing them, and that's likely why I woke up this morning feeling all of my feelings :) Holidays bring such a flurry of activity that it's often difficult to stop and reflect in the heat of the moment (or the heat of the oven)... 
Yesterday, Glen and I had a quiet Thanksgiving for two here in LA. We went to a matinee screening of the new Pixar movie Coco which pays homage to the importance of family, tradition, and music – all in one beautifully colorful, imaginative film. I never leave a Pixar movie with dry eyes, but this one particularly hit home for me. It was a beautiful story about what matters most in life and I highly recommend it for folks of all ages & cultures! 
We made a collaborative turkey dinner after the film, drank lots of wine throughout the evening, and watched old episodes of Will & Grace (because we are still on cloud nine after the live taping of Will & Grace we went to on Tuesday)! 
But then morning came, and it was back to the realities of life. It's so easy to fall back into the vicious cycle of life's challenges and upsets. For me, it's always worrying about money and how the future will unfold. The older I get, the further behind I feel on my hopes and dreams. It's too easy to default back again to these type of thoughts and self-expectations – and I know I'm not alone in that. 
Today, I urge you to keep riding that wave of gratitude – today and every day. Thanksgiving reminds me of how fortunate my life has been, but I need to take mindful action every day to keep myself in the flow of gratitude. For the last six months, I've implemented gratitude into my morning ritual and it has made all of the difference with my health and overall happiness. 
Here's what my "Daily Five-Minute Journal" looks like if you want to try it out yourself: 
I am grateful for: 
1. 
2. 
3. 
What would make today great? 
1. 
2. 
3. 
Daily affirmations. I am... 
1. 
2. 
3. 
How could I have made yesterday better? 
1. 
2. 
3. 
Three (3) wins yesterday: 
1. 
2. 
3. 
It's quick and easy, but an incredibly effective way to start the day with the right mindset. It often saves me from spiraling over things I can't control and reminds me of how lucky I am in so many ways. 
So thank you for being a Gregory Douglass patron. Your ongoing, monthly support means the world to me because it allows me to do what I love for a living. I am so blessed to have all of your support and encouragement. I have so much to be grateful for and I wish you lots of love and appreciation as well – today and every day! 
Cheers, 
Gregory 
PS. In case you missed it, here's what we did on Tuesday... Only in LA!