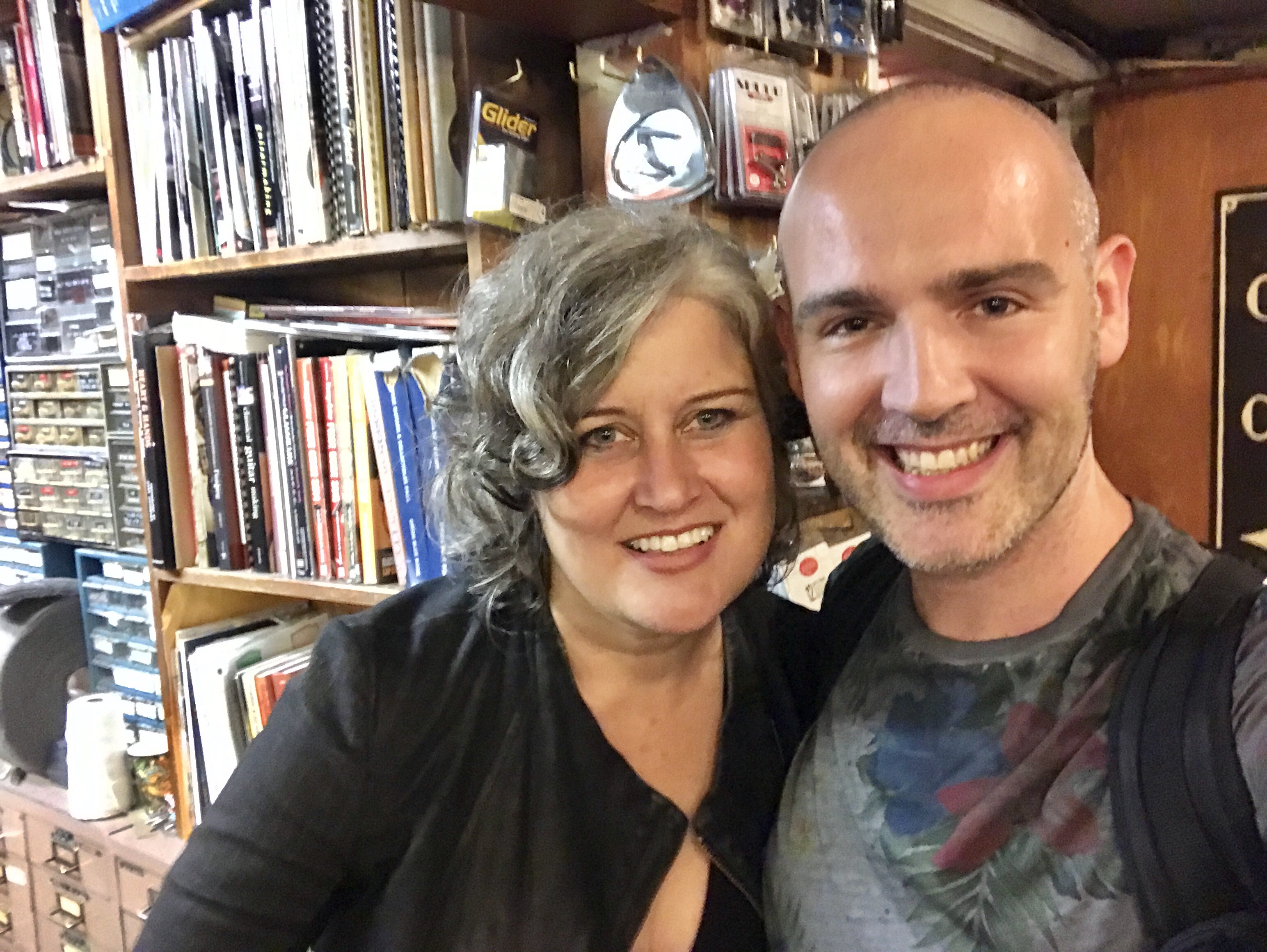 I was fortunate enough to see Paula Cole the other night here at McCabe's – a great little venue in Santa Monica, just ten minutes from where I live. It was the third time I've seen Paula perform live, and the first time I realized what an incredibly underappreciated live performer she is. 
I was just at McCabes a month ago to support my longtime friend and musical mentor, Anais Mitchell, when I noticed that Paula would be performing soon after. I marked my calendar so I could get tickets, but before I knew, it snuck up on me and I hadn't gotten tickets yet! 
Sold out (sigh). Well, that's what I get for waiting too long. I believe there's a recurring theme in that lesson, but I digress.  
I've performed at McCabes myself a couple times in the last two years I've lived out here in Los Angeles with the exquisite Mary Fahl. For some unfathomable reason, McCabes doesn't permit local support or "openers" of any kind for the headliners they feature, so I was only able to back Mary up with vocal harmonies during both her shows there. I could go on a separate rant entirely about the ethical responsibility of today's more established artists and venues, and how they should be helping support the future sustainability of music by encouraging supporting acts, rather than excluding emerging artists from such opportunities – but once again, I digress. 
I'm deeply grateful for the opportunities I've had to perform with Mary Fahl, and McCabes is no exception. It's a wonderful "listening room" to perform in, and even better to experience such intimate and memorable shows from the audience.  
After I missed the boat on Paula Cole tickets, I decided to email the general email at McCabes and ask them to let me know if any last-minute tickets became available. Couldn't hurt, right? I reminded them who I was – that I had performed at their lovely venue a couple times with Mary in the past – but no response.  
The next morning, I noticed an email from (wait for it)... Paula Cole herself. 
Greg,  
If you would like to come to my show tomorrow 7/7 in Carlsbad or Friday in Santa Monica 7/8 please let me know and I'll put you on the guest list.  
Warmly,  
Paula. 
I was amazed, and simply blown away. I had met her briefly twice before over the last ten years after each show I saw (with a CD of mine in hand each time as a gift for her of course). I also helped fund her Kickstarter campaign last year for an album of jazz standards she's about to release, and offered my services as a backing vocalist (for free) at the time as additional support if she was in need of any harmonies. She responded graciously to my offer and said some really encouraging words about my voice, which I very much appreciated. I'm guessing the folks at McCabe's went ahead and forwarded on my inquiry about her show to her directly, but I'm still not certain how this came to be. Either way, I'm amazed at the love and care she showed me in return, and I was so honored to be her guest. 
It's this kind of attention and appreciation for fan support that makes all the difference these days. My fans and patrons are the backbone of my creative sustainability, and the close nature of our relationships mean everything to me. As an independent artist, it's essential to have this type of musical family dynamic, but as an artist as established as Paula Cole, it's not always the case. There are so many established artists today that still have great barriers between them and their fanbase, but those who are wiser know better – and barriers are not the same as boundaries. 
It became obvious from this email and from her open-hearted stage banter during the show that Paula Cole knows better than most established artists how important her true fans are to the sustainability of her career now. She has embraced the world of crowdfunding, she's touring much more intimate venues, and she's even guest-listing her fans when it seems like the right thing to do.  
Yet I never hear people talking about Paula Cole when it comes to incredible live performers. She may be greatly misjudged by the softer nature of some of her bigger hits like "Where Have All The Cowboys Gone?" or "I Don't Want To Wait," but she officially has my vote as the most dynamic vocalist I've ever seen live. You just have to see her to appreciate what she's capable of.  
She's in her fifties now – and while her graying middle-aged suburban hairdo might tell a different story on the outside, she is just as fiercely talented as she was when she was in her twenties. It's been twenty years since she released her biggest commercial album This Fire – all songs she wrote in her twenties – so she's been actively touring her new live album This Bright Red Feeling in honor. Just as the case in the live album, she performed every song from This Fire live at McCabes from beginning to end with a trio (drummer, guitarist, and Paula on piano). I was amazed how well such a minimalistic trio on a tiny stage pulled off such an enormous record. They sounded ten times their size, and the music truly transcended the intimate space.  
Paula's vocals were outstanding. There wasn't a single note that she compromised from the original album – and as a fellow powerhouse vocalist, these were challenging songs to sing even when I was singing them in high school at the top of my singing game. I was certain the 50-year-old Paula wouldn't be singing those songs in their original form, but she did – often even above and beyond some of the most challenging of notes. Her energy was huge and infectious, and the show was flawless. I hadn't felt so inspired after a live show since… My twenties. 
I snapped the picture above with her after the show. I handed her my latest album My Hero, The Enemy, and reminded her of how important her music has been in my life and the development of my own music over the years. I also thanked her again for her generosity in putting me on her guest list. She gave me a warm hug after, and then I went on my way with a renewed sense of hope for the humanity in people. 
So here's my advice to you – go see Paula Cole live :) 
Cheers, 
-Gregory