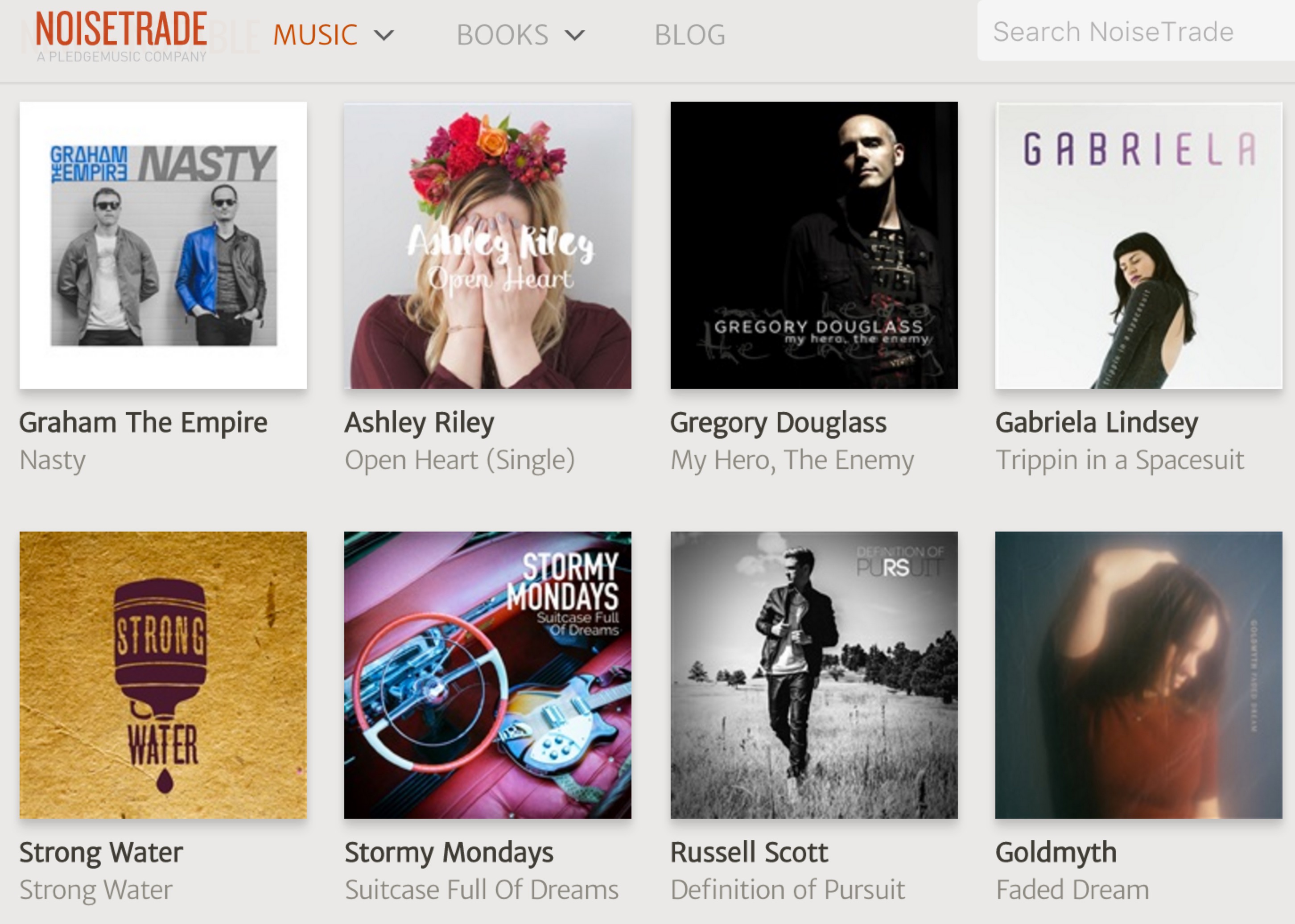 Thanks to the new-music-enthusiasts at NoiseTrade.com for featuring my latest album My Hero, The Enemy on their home page 'New & Notable' section today! Check it out... 
I love NoiseTrade because they help both artists connect directly with fans through the exchange of email addresses and postal codes. Fans get to discover new music for free in exchange for their email and postal code – that's it.  
But why is this more beneficial to artists than fans actually paying for the music you ask? Because building new exposure and keeping our current email lists up-to-date is even more essential for the longterm sustainability of our music. Staying in touch with our fans allows us to make direct announcements about new shows in their area, new projects were working on, and new reasons why we love them so much.  
Building a healthy community of support has made all of the difference in my career – especially when it comes to crowdfunding and sustainability. So if you want to help me sustain all this creativity, check out what I'm up to at Patreon...
Cheers, 
Gregory