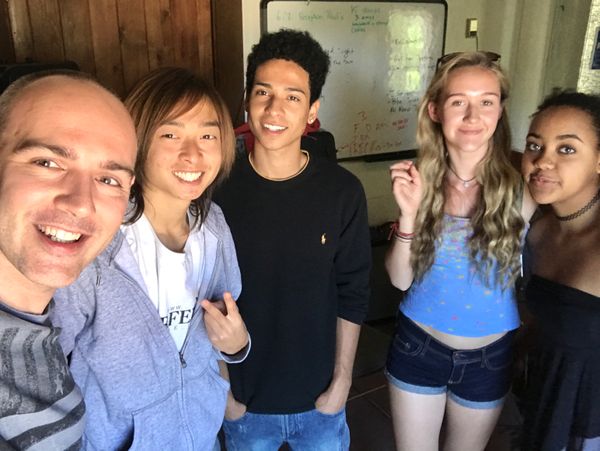 I just got back from two weeks in late May with four incredibly talented young songwriters from the Verde Valley School in Sedona, Arizona.  
Every year VVS caps their academic year off with something they call Project Period, which offers every VVS student a chance to learn, create and participate in various projects that challenge each students creative potential above and beyond even their own expectations.  I was continually inspired by my Intuitive Songwriting group throughout our time together. Each student created an original new song of their own, as well as an original new song we co-wrote together as a group.
The videos playlist below captured student's individual songs and our group written song titled "Running Behind," which was initially inspired by a deep group discussion about Chris Cornell's recent passing. 
I can't wait to watch these kids thrive beyond their high school years! 
Yours in music, 
Gregory
PS- Check out my article "Six (6) Radical Life Lessons From The Red Rocks Of Sedona" if you want to read more about my eye-opening experiences there...