If you're already a part of my monthly "Song of the Month Club" then you're already receiving a free download every month and keeping tabs on recent news. If you're already my Facebook friend or YouTube subscriber, you still may have missed some gems. Either way, here are the highlights in case you missed it! 
April 2, 2015: 
This music video is for one of the first songs I ever wrote. It's called "American City," and I decided to reimagine and re-record the song in 2011 and make a music video to highlight the Occupy Wall Street demonstrations. I thought it might be appropriate to share again during this heated political race we're having:  
If this moves you in any way, I would encourage you to consider donating to Bernie Sander's campaign if you haven't yet already at: https://secure.berniesanders.com/page/contribute/contribute. I'm not shy about being a passionate Bernie supporter. I've been feeling the bern since I was young having grown up in Vermont watching his political career unfold. His track record speaks for itself, and his foresight is what I want in a president. I think most of us can agree that many big changes need to happen in our political system, and change has got to start somewhere. Bernie is the only candidate I've seen in my lifetime who represents concrete change for the future wellness of all. Of course, change doesn't happen all at once, but it's got to start somewhere. #feelthebern #berniesanders #berdiesanders #throwbackthursday 
April 3, 2015: 
Just in case you missed it... I sang with Anais Mitchell, Patty Griffin and Sara Watkins here in Los Angeles at the final show of their Use Your Voice Tour last night! Poor Anais was under the weather and unable to sing her songs, so I filled in for her last-minute and sang lead on "Your Fonder Heart" while Patty & Sara backed me up on harmonies! It was was such an honor and privilege, and I was so warmly welcomed by everyone involved last night. I wish it had been under better circumstances for you, Anais, but I will forever be grateful for the opportunity, and I was so thrilled to help a sister out. Feel better soon, and thanks again for having me apart of such a memorable evening! Here's a video Glen Nadeau took from backstage (sorry for the poor sound quality)! #stillpinchingmyself #sograteful 
April 7, 2015: 
#throwbackthursday Me & Bernie Sanders talking to Seven Days about the teachers who inspired us the most (circa 2001 maybe?)... This one's for you Mary Fallon, and thanks for the photo Glory Douglass Reinstein! #feelthebern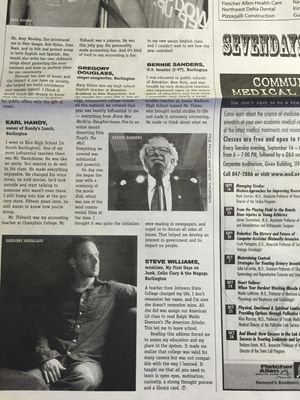 April 19, 2016: 
Tom Goss and I are making two new music videos together at YouTube Spaces studios, and Michael Serrato is the boss of us today!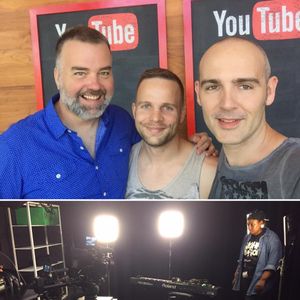 April 27, 2015: 
I had the pleasure of co-writing with the incredible Mia Dyson yesterday! Dandelion tea was consumed, shenanigans ensued, and a song was born... Now won't the real Mia Dyson please stand up, please stand up, please stand up? ‪#‎songwriting‬ ‪#‎kickingassandtakingnames‬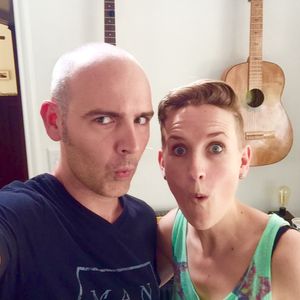 April 28, 2016:
#impromptu web concert! #flashconcert! Boom! Any requests? I'm planning to do them more often – some scheduled, some impromptu –  and patrons will always get first dibs on song requests, so please consider being a patron to support more of this happening at: https://www.patreon.com/gregorydouglass