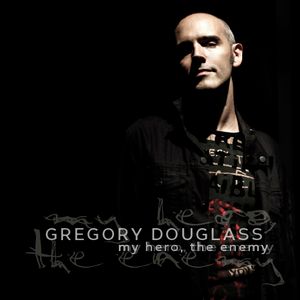 My Hero, The Enemy - A Road Album
Photos by Natalie Williams
I believe my new album
My Hero, The Enemy
is a "road album" at heart. I suspect that it will have the most impact to the listener while in transit. Many of the songs were conceived from the road and inspired by personal thoughts and epiphanies while on tour. As such, I wanted the listener to feel the pulse of the road in songs like "Every Evening After" and "Enough With This," and to feel the turmoil of the road during blizzard-like conditions in the song "Point of View."
I love the road for its persistent opportunity to contemplate and self-reflect. When you're driving alone in a car, you can feel the expansive nature of the universe surrounding you. And if you're listening to the right music, it can even summon thoughts of how you desire to coexist in the world. It can even be a reminder of how quickly time and place can escape you. The road has a way of forcing you inward and sparking revelation. 
It sparked so much revelation with me over the past few years, and that's what really drove (pun fully intended) this album forward. This is a deeply introspective body of work documenting so much rumination from the road, so I think the road will be the ultimate way for listeners to experience it. 
Listen to it alone.
Listen to it loudly and uninterrupted. 
The sonic production of
My Hero, The Enemy
is by far the biggest sounding album I've ever recorded, and it sets a new bar all around I think. I'm still beaming with gratitude from all the incredibly talented people I got to work with throughout the production of this album – all of whom are fellow indie musicians, and some you've probably never heard of until now. There are rich blankets of Jane Boxall's marimba throughout, beautiful and layered walls of Ben Cassorla's guitars, blankets of Monique Citro and Matt Fish's sweeping cello and Leah Katz' viola, beautifully solemn swells of Glory Douglass Reinstein's clarinet, soaring and emotionally-charged vocals from Lisa Piccirillo and Myra Flynn, insanely sophisticated bass parts from Mike Tuccillo, and epic drums and percussion from Matt Bogdanow that resonate to the core. And for those of you who don't already know, Matt Bogdanow was my co-producer every step of the way on this project, and Mike Tuccillo was also responsible for the incredible final mixing and mastering of this album. 
I can't tell you how honored I am to have worked with this team.
And of course, there's plenty of diverse Gregory Douglass songwriting, piano odysseys, and layered harmonies in their signature manner.
Here's a beautiful blurb about the album from my new artist biography, written by my manager, Sarah Stickle:
My Hero, The Enemy is his most prolific work to date with writing born after the emotional collapse of 15 years as a touring artist. Realizing that what he once called a "fierce independence," Douglass recognized as isolating and self-limiting choices. Amid this epiphany, Douglass found a glimmer of hope in new collaborations and some of his best writing yet to propel his music yet another step further in the world.

"This new album is the most deeply personal account of my years in music so far," says Douglass. "It's also an ode to being a creative person in the age of information, and what a blessing and a curse it can be. At the same time, I would argue that every song on My Hero, The Enemy explores the dichotomy of such emotional struggles, and attempts to expose the underlying truth behind many of life's misconceptions."While My Hero, The Enemy showcases the emotional turmoil of creativity, it also keeps Douglass' relentless hope and happiness in his life alive.
First Two Singles from My Hero, The Enemy
*Click image below to download "Every Evening After" single!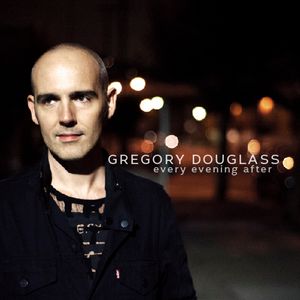 The first track on the album "Every Evening After" was the first single released back in December 11, 2015, and it has already debuted on radio stations around the country from WNCS in Montpelier, Vermont to KCSN in Los Angeles, California, thanks to the support of our favorite radio promoter, Glory Douglass Reinstein. I also shared a show with my friend CeyJay Jumao-as recently here in L.A. and he surprised me and the rest of the audience with his own rendition of "Every Evening After" at the tail of one of his own songs! Needless to say, the first single has been well-received so far.
I wanted "Every Evening After" to be the debut because it really sets the stage for the rest of the album. There's always a natural theme to each album after a long span of songwriting, but a theme usually doesn't come to fruition until there are enough songs to make the theme become quite clear. "Every Evening After" is the most forthright in the overarching theme of this album, so I wanted it to be the world premiere.
The launch of this Patreon campaign (March 1, 2016) also marks the launch of the second single from the album. It's called "Point of View" and it was one of my favorite songs to bring to life in the studio. 
This song outlines the beginning of a Midwest tour I set out for in the dead of winter one blistery-cold January. I was driving on the New York State Thruway (Interstate 90) in upstate New York, and it was my mission to get from my home in Burlington, Vermont to as close to Cleveland, Ohio as I could get. 
My first show of the tour was the very next day – an afternoon college gig – and it was going to pay for nearly the entire tour. Missing the show because of bad weather was not an option for me because my livelihood depended upon it, so I set out on what ended up being one of the most dangerous snow storms I've ever driven through. 
*Click image below to download "Point of View" single!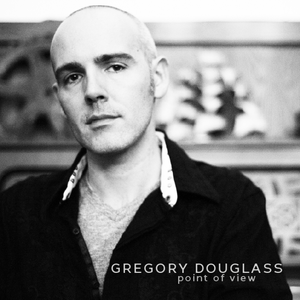 The road conditions were manageable when I first set out on the back routes of Vermont and into New York, but things quickly got worse after I entered the Thruway and headed west. There was hardly anyone on the road but me and a few Interstate plow trucks. Snow was piled high from the plows but it wasn't helping much. The blizzard was too much for the plows to handle.
The roads were layered in black ice as well, and they kept me from exceeding 25 miles per hour. I was alone and afraid, but I was determined to make progress. I witnessed one car after another off the road in the snow-piled ditches on each side of the Interstate and in both directions. I must have seen 10-15 cars off the road within the hour I entered the Thruway, and I wasn't making any progress. 
I was hardly to Syracuse, New York by the time the severity of the driving conditions finally hit on me. "What the fuck am I doing?" I thought to myself. "I'm going to kill myself out here!" 
There was so much revelation in that moment. So much needed to change.
I burst into tears, and I finally surrendered to the storm. I pulled over in a baron, upstate New York small town, with whiteout conditions, and I prayed for shelter. I finally came upon an old Motel with vacancy to spare, and I checked into a room. It was the kind of place I would never stay at in a million years, but that night, it may have saved me from myself. It felt like someone was watching over me that night, like a guardian angel. I suppose in this case, it was guardian shelter from the storm.