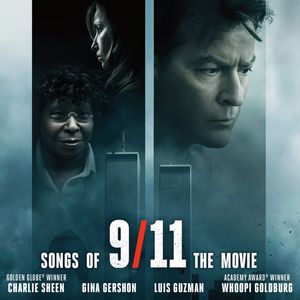 Sept 2, 2017

This just in: Gregory's song "Valley" will be featured on the soundtrack for the new 9/11 film (starring Charlie Sheen & Whoopi Goldberg)!

After many years of production, Martin Guigui's latest feature film 9/11 will finally be out in theaters this month. The classical score is as powerful as the film, and Pacific Records will be releasing an accompanying soundtrack of songs and artists who have honored 9/11.
There are several Vermont-connected folks involved with this film, including country artist Jamie Lee Thurston, actor Luis Guzmán, and Martin Guigui himself!
9/11 opens in theaters September 8th. Part of the proceeds will go to benefit Tuesday's Children, formed in the aftermath of Tuesday, September 11. Tuesday's Children is a response and recovery organization who cares for communities impacted by the loss.
Special thanks to Pacific Records for piecing this compilation together. Proceeds from the sales of the soundtrack will be donated to Tuesday's Children, a non-profit organization supporting victims of 9/11. You can purchase the soundtrack on iTunes: https://itunes.apple.com/us/album/songs-of-9-11/id1280127358
"9/11" opened yesterday in theaters nationwide! Go see this powerfully moving film (starring Charlie Sheen Whoopi Goldberg Gina Gershon and Luis Guzmán)! Check local listings: https://www.911movie.film/theaters