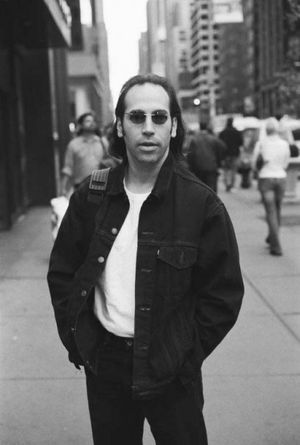 This just in: I'm thrilled to announce that I'm going to work on a brand new album this year with the insanely talented Martin Guigui as my producer!
Martin and I go way back to our shared Vermont routes where we first connected, but he's been out here in LA for 20 years now making magic happen in nearly every facet of the entertainment industry. 
As a screenwriter, director and producer, he's directed 8 Features, written 16 screenplays, and Executive Produced over a dozen films, including his latest feature
The Bronx Bull
, upcoming feature
Nine Eleven
, starring Charlie Sheen and Whoopi Goldberg, and passion project
Sweetwater
about the first African American to play in the NBA, staring James Caan, Nathan Lane, Wood Harris and Ludacris. Martin is co-founder and President of
Sunset Pictures
here in Los Angeles and works with some of Hollywood's biggest studios.
Martin is also the founder of Old School Records and has also produced over 30 music albums. He's worked with some of music's greatest artists including Billy Gibbons, Jose Feliciano, Daryl Hall, Smokey Robinson, Bret Michaels, Billy Ray Cyrus, Eric Johnson, Lucinda Williams, Joan Osborne, Bo Didley, Grace Potter, Phish, Jake Owen, and Kris Allen. He's an incredible pianist and skilled composer himself, and he does so much for so many.
In short, I want to be just like Martin when I grow up :) I'm so grateful at the prospect of working with him this year, and I feel euphoric at the thought of what we might accomplish together in collaboration. I'm not exactly sure where things are headed yet from a production standpoint, but
click here if you'd like a hint
of what I'm feeling most heavily influenced by right now... 
Stay tuned,
-Gregory